OACBHA VISTA Project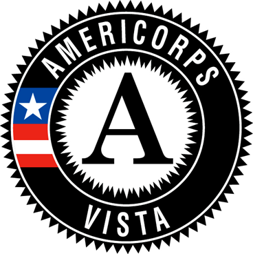 Addressing Ohio's Opioid Epidemic - VISTA Project
Are you interested in helping to develop solutions for Ohio's opioid epidemic, working with local partners, and building capacity in communities throughout Ohio?
With support from the Corporation for National and Community Service, the OACBHA Foundation is working with local ADAMH Boards and partner organizations to develop a statewide VISTA project designed to impact the opioid epidemic in Ohio.
Through this project, AmeriCorps VISTA members will:
Develop community outreach opportunities;
Research and write educational materials and papers related to opioid addiction, promising prevention approaches, treatment, and recovery supports;
Build partnerships with other community organizations working to address the opiate epidemic by supporting the implementation of the County Hubs to Combat Opioid Addiction; and
Conduct philanthropic research on potential supporters for community organizations working to address the opioid epidemic and participate in grant development and grant-writing processes.
Learn more about the VISTA program - Is AmeriCorps VISTA right for You?
Sites Currently Recruiting VISTA Members:

VISTA Members have served at the following locations:
OACBHA – ROSC Specialist
OACBHA - Communication, Research, and Education
PCSAO – START Pilot Program
Ohio State University - Addressing Ohio's Opiate Epidemic
Ohio State University - Assistant Coordinator for Opioid Community Engagement
Ohio State University - Assistant Coordinator for Opioid Communications & Education
OhioMHAS – State Opioid Response VISTA
OhioMHAS – Recovery Supports Program Assistant
RecoveryOhio – Program Assistant VISTA
ADAMHS Board of Adams, Lawrence, Scioto Counties – Opiate Hub Project
MHRS Board of Allen, Auglaize & Hardin Counties – Community Event Coordinator
ADAMHS Board of Cuyahoga County – Communications Relationship Specialist
Delaware/Morrow Mental Health & Recovery Services Board – Opiate Engagement Specialist
Fairfield County ADAMH Board – Addressing Ohio's Opiate Epidemic
Fairfield County ADAMH Board - Community Planning and Program Researcher
Mahoning County Mental Health and Recovery Board – Mahoning County Community Planning & Education VISTA
Muskingum Area MHRS Board – Six-County Opioid Community Engagement Coordinator
Paint Valley ADAMH Board – Opioid County HUB Collaborator
County of Summit ADM Board – ROSC Coordinator
Washington County Behavioral Health Board – Research & Program Specialist
Additional Information about AmeriCorps VISTA:
About AmeriCorps VISTA


Should you have any questions about OACBHA's VISTA project or any of the opportunity listings on this page, please contact Liz Henrich at ehenrich@oabcha.org or (614)-224-1111.