Crisis Text Line provides free support at your fingertips, 24/7. It is a free, confidential service available via text on mobile devices. It is intended to broaden the options available through current community crisis hotlines. Crisis Text Line's goal is to move people from a hot moment to a cool calm.

OACBHA has been tasked with rolling out statewide promotion of Crisis Text Line in Ohio. By working with the networks of numerous partners, we intend to expose as many people in Ohio as possible to information about Crisis Text Line in as many communities and settings as possible. OACBHA has constructed a toolkit of digital, print, and physical promotional materials to help individuals and organizations who wish to get involved in spreading Crisis Text Line in their community. The toolkit describes each resource and provides a link through which one can access the resource. It is also important for those seeking to promote Crisis Text Line to read the official Communications Guide to learn about best practices and guidelines for using Crisis Text Line Materials.
Crisis Text Line Ohio College and University Resource Toolkit
Crisis Text Line Ohio Community Organization Resource Toolkit
Crisis Text Line Ohio Faith-Based Resource Toolkit
Crisis Text Line Ohio School Resource Toolkit
Crisis Text Line Communications Guide
Crisis Text Line Ohio Informational One-Pager
CrisisTextLine.org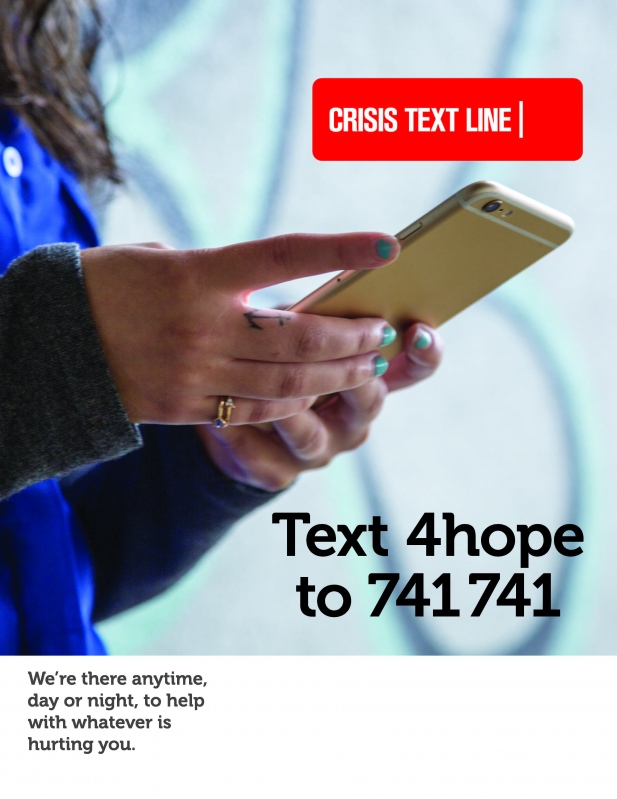 If you have questions and/or would like to access the Crisis Text Line materials, please contact Stacey Smith at
ssmith@oacbha.org
or at (614) 224-1111. Thank you for your interest in sharing Crisis Text Line throughout Ohio!