Ohio's 2022 Recovery Celebration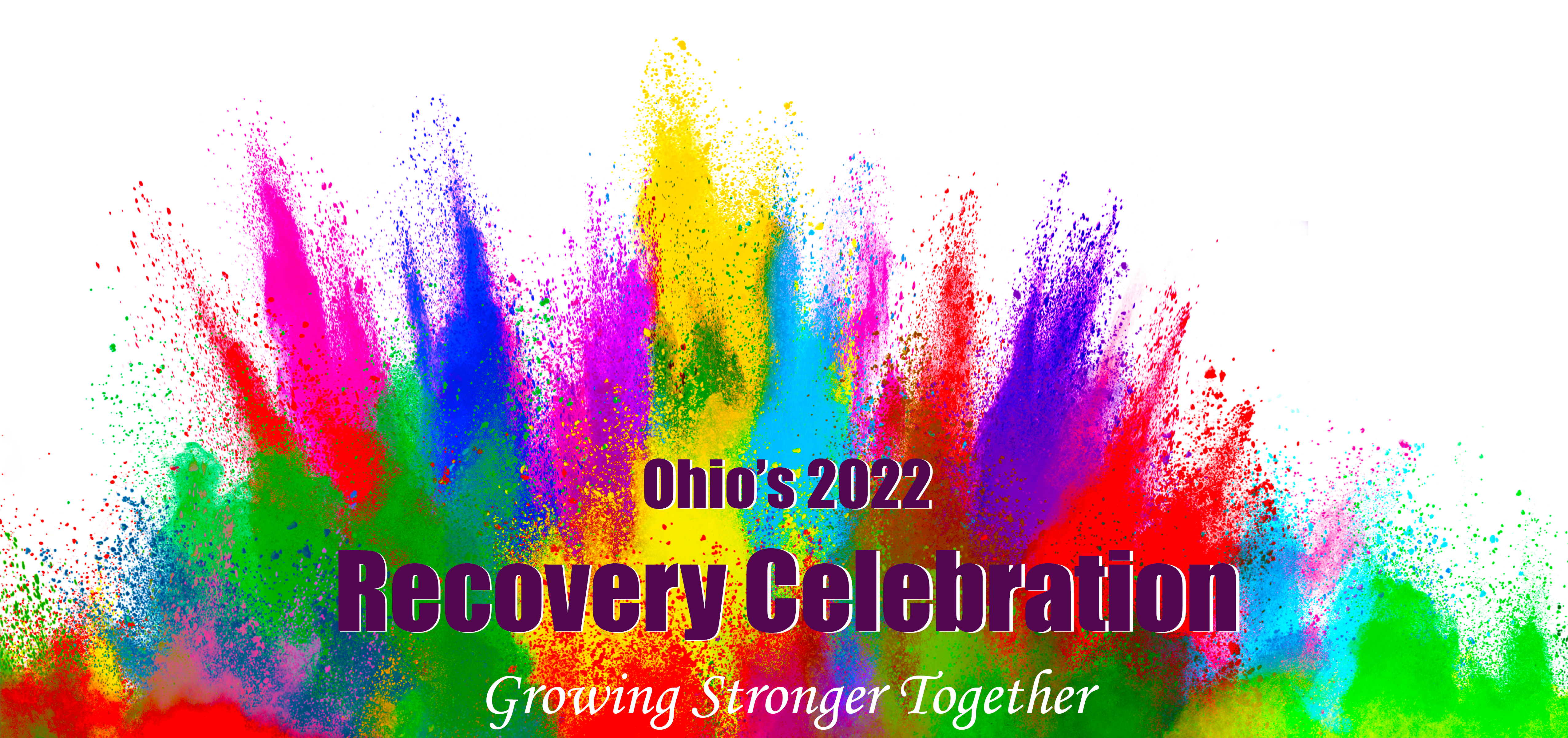 Ohio's 2022 Recovery Celebration: Growing Stronger Together!
Date: Tuesday, June 28, 2022
Time: 11:30 AM - 5:30 PM (gates open at 10:30 AM)
Location: KEMBA Live! 405 Neil Avenue, Columbus, OH 43215
The Ohio Association of County Behavioral Health Authorities, in partnership with the Ohio Department of Mental Health, Addiction Services, Alcohol, Drug Addiction, and Mental Health Boards from throughout Ohio, and Peg's Foundation, will be hosting
Ohio's 2022 Recovery Celebration: Growing Stronger Together
on Tuesday, June 28th at KEMBA Live!, an outdoor concert venue in downtown Columbus.
We will be celebrating, connecting, and strengthening recovery with empowering speakers, activities, food, and entertainment throughout the day! The agenda for the day is available
here
.
Information for Attendees
Attendees must be 18 years of age or older.
There is no smoking in the indoor or outdoor event spaces.
Safety protocols posted at the event venue must be followed at all times.
Attendees may not bring lawn chairs or any glass items into the facility.
The following items are prohibited from being brought into the event venue: weapons of any kind, illegal substances, drug paraphernalia, alcohol, any other items prohibited by the venue.
No alcohol will be served at the event. Alcoholic beverages are advertised on signage at the event venue that cannot be removed by the event coordinator.
Attendees will be provided with lunch, beverages, and other snacks throughout the day. Water will be available at all times.
Upon arrival, attendees will receive swag that includes sunscreen, a lawn blanket, and a hat, among other items.
Directions and Parking
Directions to the facility and nearby parking options can be found at
https://promowestlive.com/columbus/kemba-live/directions-parking
Weather
We are keeping a close eye on the forecast for June 28th. As of today, it looks like it will be a beautiful day so we're planning to hold the event outdoors, utilizing the outdoor stage and lawn area. We'll have plenty of water and beverages for all attendees along with a misting tent to help attendees stay cool throughout the day.
Attendees will also be able go inside to visit the partner information tables.
This is a casual event so attendees are encouraged to wear attire that they will be comfortable in during an outdoor summer event.
If the forecast shifts and predicts storms or a heat index of over 90, we will shift the event to the indoor portion of the facility.
Thanks to our conference partners!
We want to extend a special thanks to the Ohio Department of Mental Health and Addiction Services, the Peg's Foundation, Ohio PRO, Ohio Citizen Advocates for Addiction Recovery, NAMI Ohio, and the Ohio Suicide Prevention Foundation for partnering with us to support this event and providing resources for individuals and family members in attendance.