Events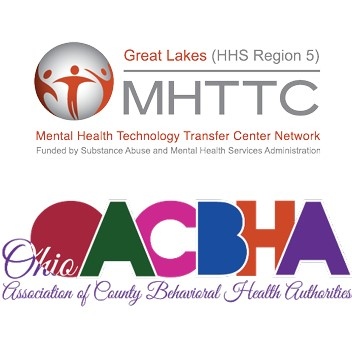 Webinar: Evaluating the Broader Workforce Challenge Through Your Workplace Lens
March 25, 2022
The Ohio Association of County Behavioral Health Authorities (OACBHA), in partnership with the Great Lakes Mental Health Technology Transfer Center (GL MHTTC), will host Evaluating the Broader Workforce Challenge Through Your Workplace Lens webinar on Friday, March 25, 2022, from 9:00am-12:00am. This webinar will host a productive discussion about current workforce dynamics and will explore how individual organizations can promote an attractive and productive workplace culture. Participants will be challenged to think how culture impacts recruitment and retention and leave with key takeaways to consider for their own organization.
CE application has been submitted for 2.75 hours for Counselors, Social Workers, and Chemical Dependency Professionals.
Registration for this virtual training is now available here.

Ohio's 2022 Opiate & Other Drugs Conference
June 6-7, 2022
The Ohio Association of County Behavioral Health Authorities Foundation, in partnership with the Ohio Department of Mental Health and Addiction Services, will host Ohio's 2022 Opiate and Other Drugs Conference: Helping People Recover on June 6-7, 2022 at the Hyatt Regency in downtown Columbus, Ohio. This will be Ohio's 12th Opiate Conference. This two-day conference will focus on opiates, stimulants, and other substance use disorders, specifically on efforts related to prevention, education, intervention, treatment, recovery, family supports, community engagement, and more.
Conference details and registration information are available here.