Events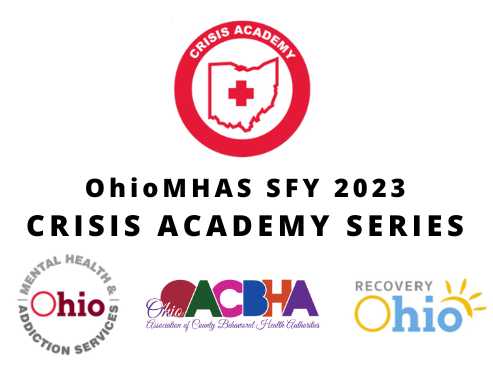 Ohio's Crisis Initiatives: Crisis Report, 988, MRSS, OhioRISE
Date: September 28, 2022
Time: 9:30 AM - 12:30 PM
On this webinar the Ohio Department of Mental Health & Addiction Services (OhioMHAS) along with behavioral health leaders throughout the state will provide a level set of the work that's been done to improve Ohio's crisis continuum, accomplishments that have occurred, and updates on this ongoing work. During this session presenters will explore key elements of OhioMHAS's crisis report and educate on key initiatives: 988, MRSS, and OhioRISE. Participants will gain a better understanding of OhioMHAS's vision for the crisis continuum and learn more about resources that are available.
CEUs available for Ohio social workers, counselors, SUD treatment and prevention professionals, and peer supporters.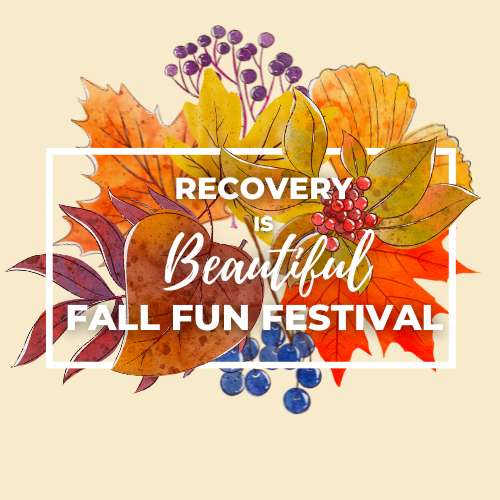 Recovery is Beautiful Fall Fun Festival 2022
Date: Tuesday, October 11, 2022
Time: 3:00 PM to 7:00 PM
Location: Van Buren Acres - 5066 Keller Road, Hebron, OH 43025
Cost: Free! There is no charge to attend, but you must register.

The Ohio Association of County Behavioral Health Authorities, with support from the Ohio Department of Mental Health and Addiction Services, will be hosting a Recovery Is Beautiful Fall Fun Festival on Tuesday, October 11, 2022, from 3:00 PM to 7:00 PM at Van Buren Acres. Van Buren Acres is a family owned and operated farm in Hebron, OH. Attendees will be able to participate in a variety of activities including a corn maze, hayrides, soybean maze, pumpkin picking, and more.

Join us in celebrating, connecting, and strengthening recovery with outdoor activities, food, and fall festivities throughout the afternoon and evening!
Information for Attendees:
There is no smoking or vaping inside the venue

Safety protocols posted at the event venue must be followed at all times

No pets are permitted; trained service animals only

All Attendees will be required to sign a waiver, or have one signed on their behalf, prior to entering the venue

The following items are prohibited from being brought into the event venue: weapons of any kind, illegal substances, drug paraphernalia, alcohol, any other items prohibited by the venue

No alcohol will be served at the event

Food options are limited and may contain or come into contact with common allergens. Gluten-free food options are not available

Attendees will be in a farm atmosphere. Attendees are encouraged to wear closed-toe shoes or sneakers and dress appropriately for the weather
Parking

:

Free parking is available with signs directing you to appropriate spaces

The event is free to attend and families are welcome!
(Note: To register multiple attendees together, click "add a registrant" after you complete the first registration).