Ohio's 2024 Mental Health & Addiction Conference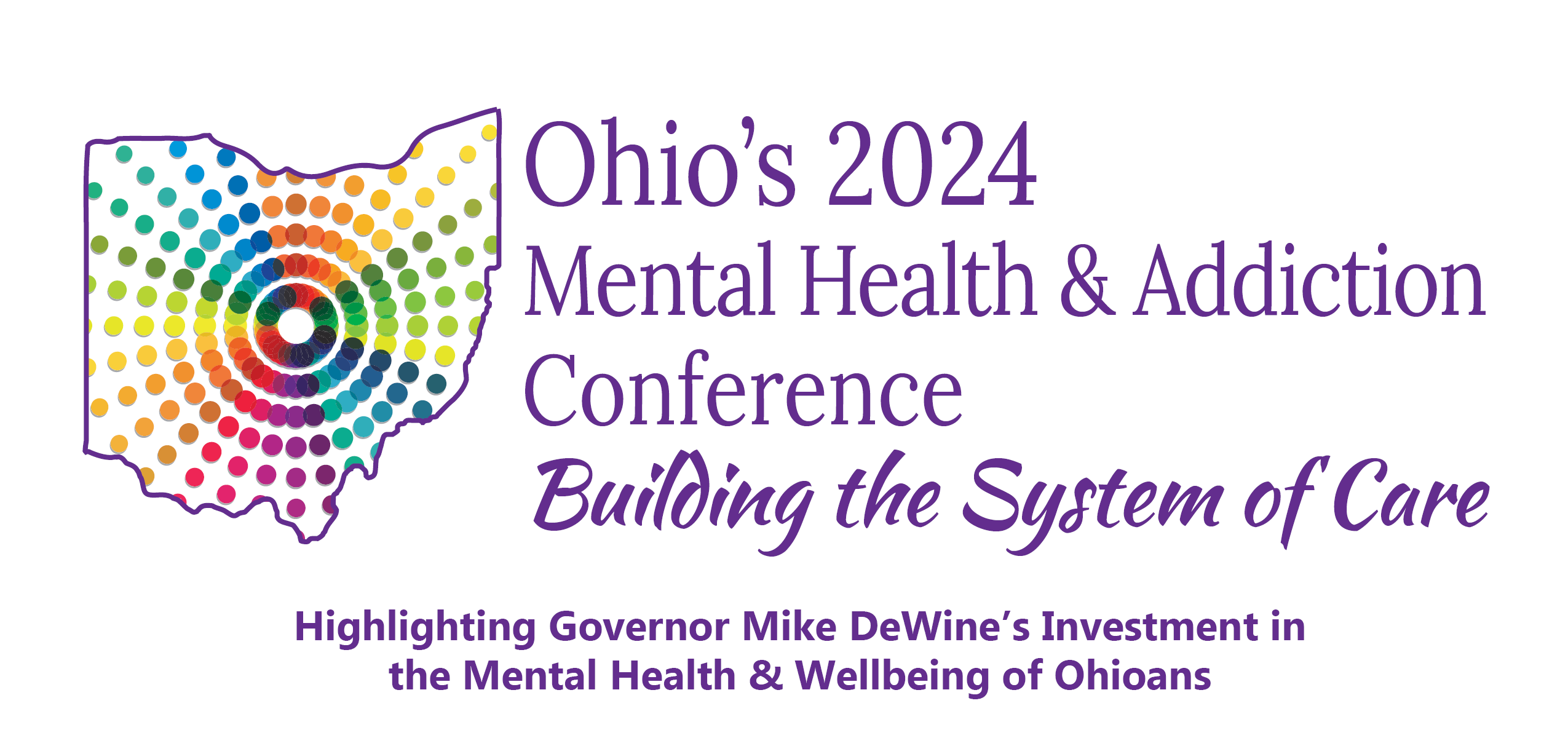 The Ohio Association of County Behavioral Health Authorities Foundation, in partnership with the Ohio Department of Mental Health and Addiction Services, the Ohio Department of Rehabilitation and Correction, and the Ohio Department of Health, will host
Ohio's 2024 Mental Health and Addiction Conference: Building the Systems of Care
on
June 3-4, 2024
at the Hyatt Regency in downtown Columbus, OH.
OACBHA is pleased to continue to expand on the successes of our 13 prior Opiate Conferences and we are excited to announce that this year's conference will shift to a broader focus and will address both mental health and addiction topics. Based on attendee feedback, this 14th annual, two-day conference will focus on efforts related to mental health. opiate and other addiction prevention, education, intervention, treatment, recovery, family supports, community engagement, and more. The conference will highlight Governor Mike DeWine's investment in the mental health & wellbeing of Ohioans.
OACBHA is requesting presentations from all categories of professionals, individuals in recovery, and family members. OACBHA is seeking a variety of presentation proposals for this event, including presentations related to the topic areas listed below.
Presentations are limited to four presenters per session.
· Behavioral health innovation
· Behavioral healthcare and insurance
· Community partnerships and strategies
· Community engagement and education
· Creating a recovery friendly company culture
· Criminal justice partnerships
· Early interventions
· Emerging drug trends
· Evidence-based practices
· Faith-based partnerships
· Family engagement and support
· First-episode psychosis
· Harm reduction strategies
· Health equity
· Leveraging data to support behavioral health policy and practice
· LOSS teams
· Medication-assisted treatment
· Mental health and addiction in the aging population
· Mental health and substance abuse programs in schools
· Methamphetamine
· Peer-led services and supports
· Prevention
· Recovery
· Recovery supports
· Reentry and criminal justice
· Resources to support children and families with complex needs
· Social determinants of health
· Social media and its impact on mental health and addiction
· Specialty populations
· Stigma-reduction efforts
· Strengthening Ohio's behavioral health workforce
· Strengthening Ohio's crisis continuum
· Suicide prevention
· Supporting caregivers
· Trauma-informed care
The deadline to submit a proposal is Monday, December 18th at 5:00 PM EST.
Submit a Proposal Here
If you have questions about the conference or the call for proposals, please contact Shelby Embrey at
sembrey@oacbha.org
.
Hosted by:

In partnership with: