Week of Appreciation

From September 18th to 24th, the Ohio Association of County Behavioral Health Authorities (OACBHA), the Ohio Department of Mental Health & Addiction Services (OHMHAS), and Alcohol, Drug Addiction, and Mental Health (ADAMH) Boards throughout Ohio will promote a Week of Appreciation for all mental health and addiction workers. Collectively, we want to thank all individuals working to support recovery throughout our communities. Join us in celebrating their hard work and commitment to bringing help and bringing hope to Ohioans in need.
Bringing Help. Bringing Hope. Thanking Ohio's Mental Health and Addiction Service Workers
Cheri Walter, CEO of OACBHA
Lori Criss, Director of OhioMHAS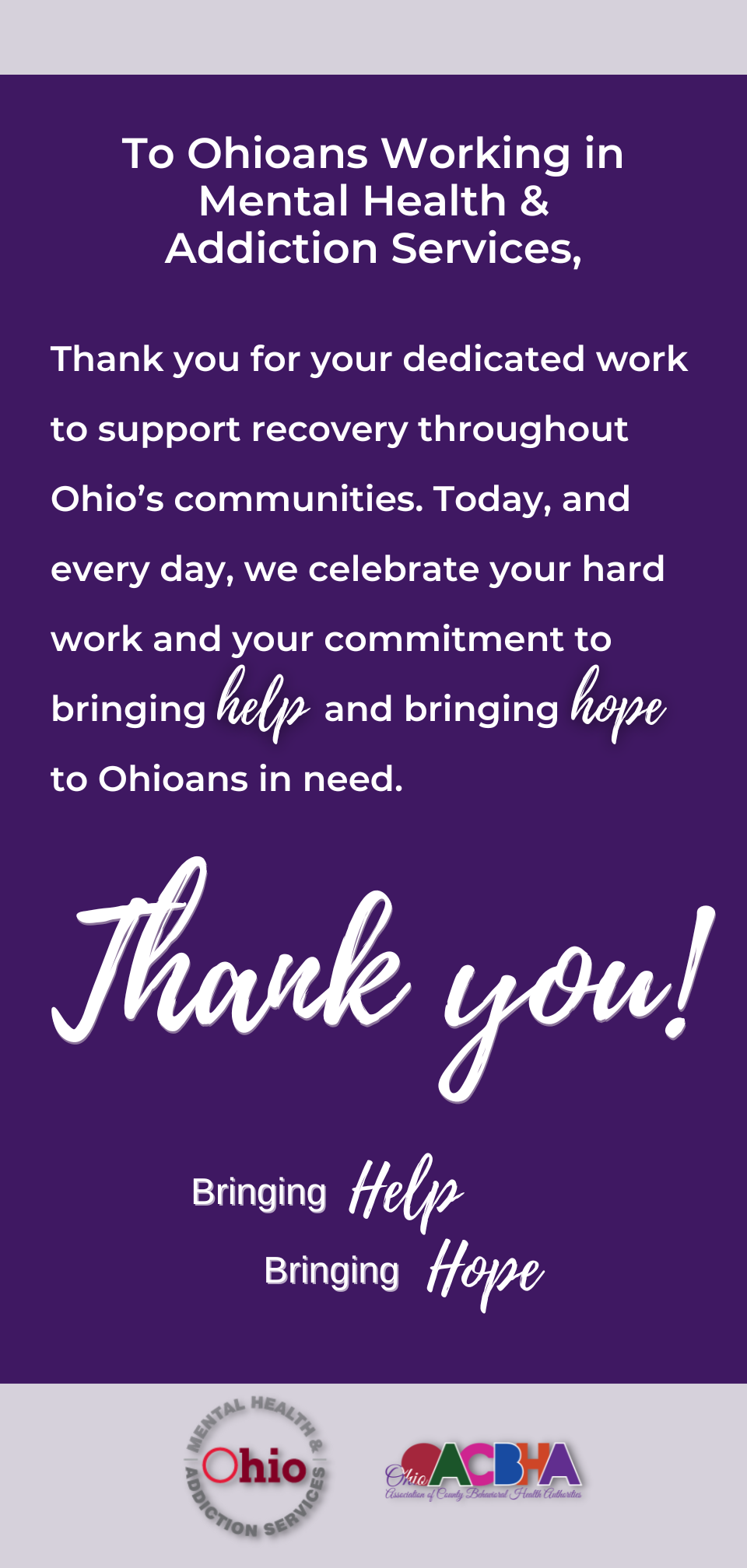 Highlights from Week of Appreciation 2022.


IN THE PRESS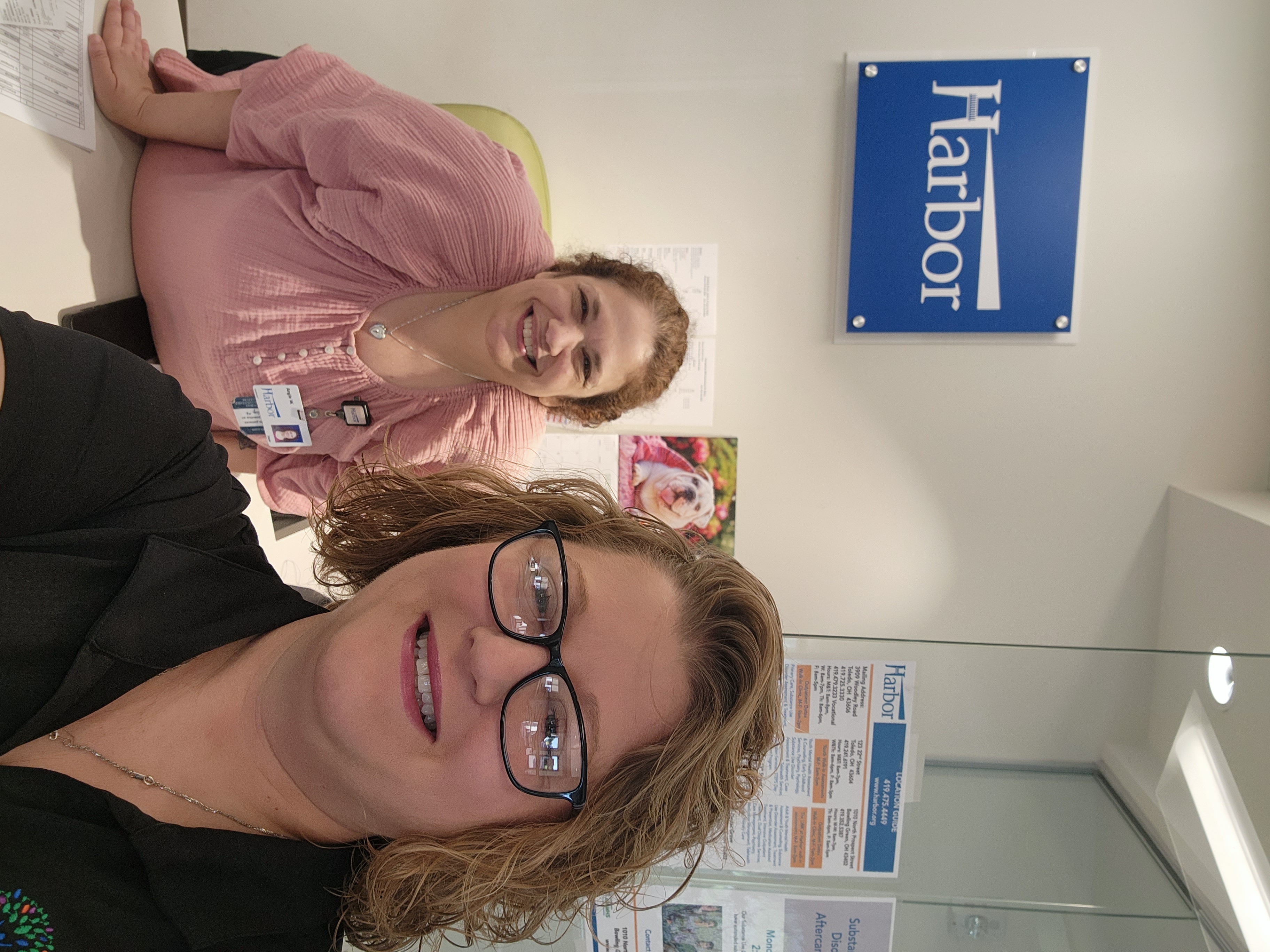 The Wood County ADAMHS Board delivered signed postcards and a planter to Harbor Behavioral Health workers in Bowling Green, OH.
The Lake County ADAMHS Board is celebrating Appreciation Week by visiting their local network of providers and first responders in municipalities in an ice cream truck.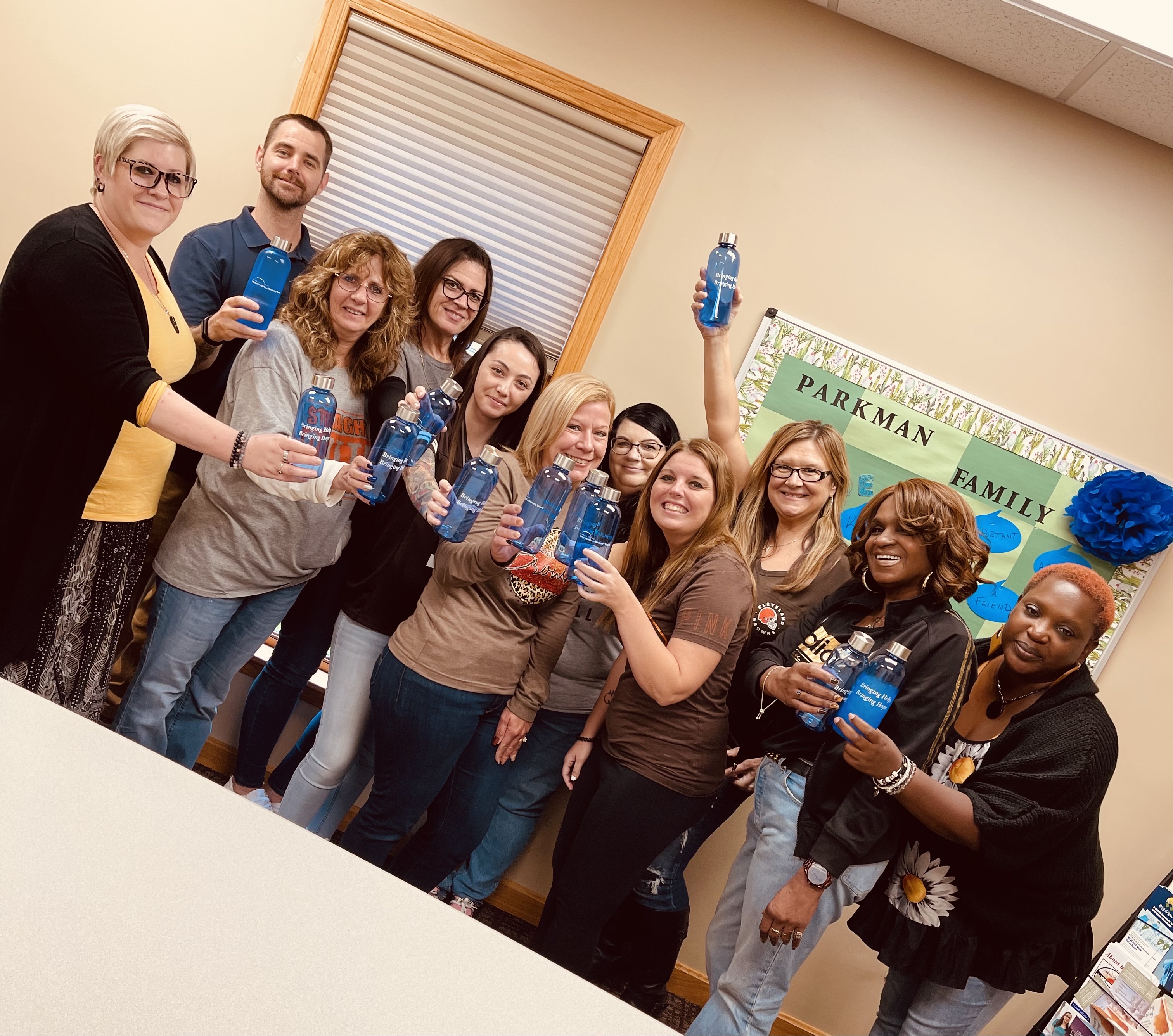 The Trumbull County Mental Health and Recovery Board (

TCMHRB

) purchased water bottles inscribed with the Week of Appreciation logo. The water bottles were delivered to all of the staff of the

TCMHRB

core treatment agencies, homeless shelter and consumer run drop in center, by members of the

TCMHRB

Board of Directors and Board staff. Each delivery included a thank you card signed by each Board staff member.
Thank you, Ohioans Working in Mental Health & Addiction Services!
Week of Appreciation activities are generously supported by the Ohio Department of Mental Health and Addiction Services.