Ohio's 2019 Opiate Conference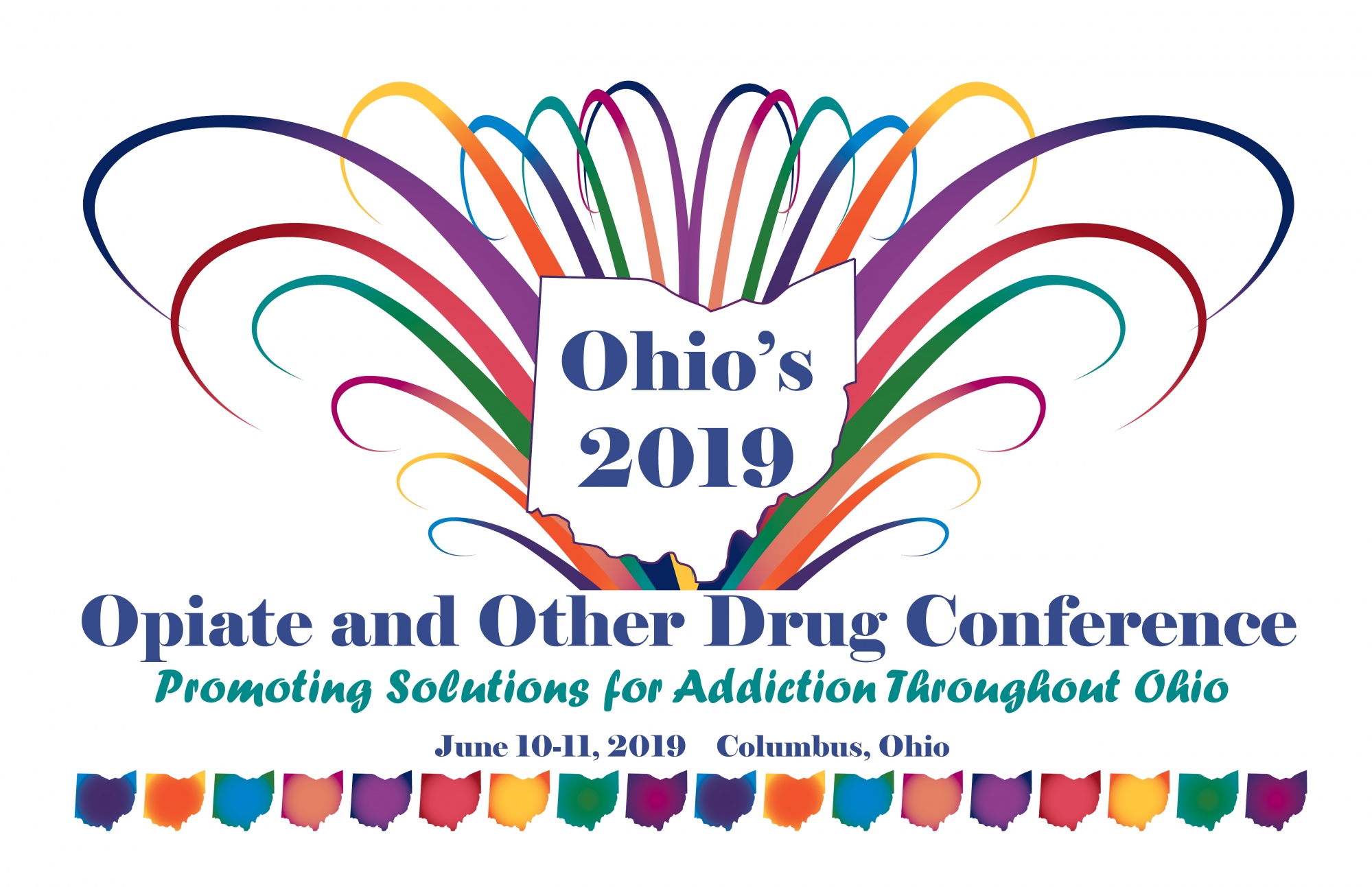 The Ohio Association of County Behavioral Health Authorities, in partnership with the Ohio Department of Mental Health and Addiction Services and the Ohio Department of Rehabilitation and Correction, hosted Ohio's 2019 Opiate and Other Drug Conference: Promoting Solutions for Addiction Throughout Ohio on June 10-11, 2019. This was Ohio's tenth annual opiate conference, which focused on opiate and other substance use disorders, specifically on efforts related to prevention, education, intervention, treatment, recovery, family supports, community engagement, and more.
We'd like to thank our attendees, sponsors, and exhibitors for another great conference! The video below highlights some of the special moments from Ohio's 2019 Opiate and Other Drug Conference.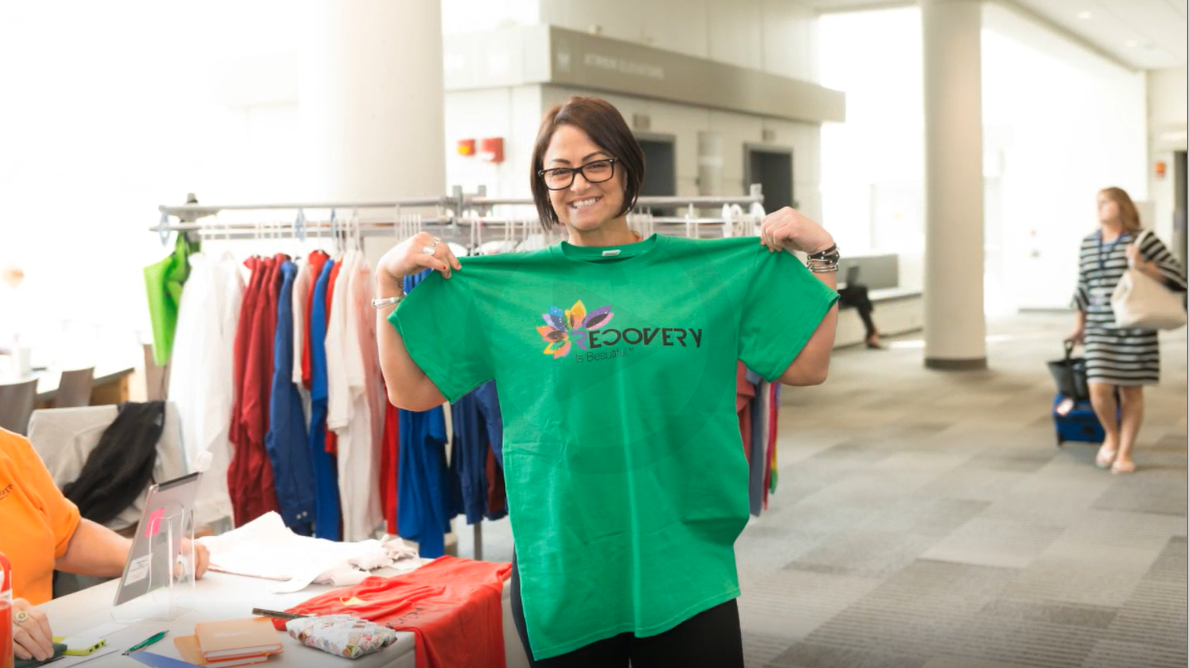 June 10
Keynotes:
Ohio's Opiate and Addiction Crisis: 10 Years of Progress
American Fix: Inside the Opioid Crisis and How to Fix It
Update from the Office of Ohio Attorney General Dave Yost
RecoveryOhio Overview
Breakout Sessions:
A1. Recovery Panel
A2. Building a Peer Recovery Workforce: Training to Job Placement
A3. Overdose and Harm Reduction: Next Steps for Ohio
A4. A Better Prescription: How Community Colleges Can Join the Fight to Combat the Opioid Crisis
A5. Forging Unique Partnerships to Strengthen the Prevention Message
A6. Scaling Recovery: Leveraging Telemedicine to Overcome Barriers
A7. Contingency Management in the OTP Setting
A8. Implication of Introducing MAT into a Residential Treatment Setting
A9. Ohio's SafeRX Collaborative: Resources for RX Med Disposal Projects
A10. Syringe Services and Harm Reduction Planning in Ohio

B1. Ethics: An Overview of the Laws for Mental Health and Chemical Dependency Professionals (Part one)
B2. Recovery-Oriented Systems of Care: Transforming Ohio's Behavioral Health System
B3. Ohio ASSIST/Post Critical Incident Seminars
B4. Creating Recovery Oriented Solutions in YOUR Community: Top 10 Things to Know Before Starting a Recovery Community Organization
B5. Fresh Start: A Holistic, Family-Centered Approach to Residential Addiction Treatment
B6. BWC Opioid Workplace Safety Program
B7. Lessons Learned - A Decade of Experience Addressing the Opioid Crisis
B8. Positive Recovery Solutions: MAT and Linkage at the Franklin County Courthouse
B9. Epidemiological Updates from the State of Ohio - Slide Set 1, Slide Set 2, Slide Set 3
B10. The Addiction Crisis: A Catholic and Lutheran Response

C1. Ethics: An Overview of the Laws for Mental Health and Chemical Dependency Professionals (Part two)
C2. Enhancing Substance Use Recovery Through Group Treatment in Trauma
C3. Engaging Adolescents as Prevention Partners for the Prevention of Opioid Onset, Misuse, and Overdose
C4. How Personal Stories Can Educate and Engage a Community
C5. Creating a Regional Data Science Lab
C6. Expanding Medication Assisted Treatment in the Cuyahoga County Corrections Center: Alternatives to Incarceration Program
C7. Considering Intersectionality in Addressing Behavioral Health Disparities
C8. Quality Improvement Points: Harm Reduction to Best Practices
C9. Emergency Department Case Managers for Clinical Care Coordination
C10. Treating Methamphetamine Addiction
June 11
Keynotes:
Denial, Ohio - One Year In
Through a Child's Eyes
SAMHSA Update
ODRC Priorities and Partnerships
OhioMHAS Priorities and Partnerships
Breakout Sessions:
D1. Recovery Panel
D2.
Promoting School-Community-University Partnerships to Enhance Resilience
D3. Finding Hope and Healing in the Grips of Grief
D4.
Faith's Role within the ROSC
D5.
Pushing Peddles and Peppers: A Different Push for Recovery
D6.
The Path to Recovery is Paved with Peers: An MCO's View into Peer Recovery Support
D7.
From Awareness Campaigns to Behavior Change
D8.
Insights into the Opioid Crisis: What's Missing and What Can We Do Better?
D9.
Treating Adolescents and Young Adults with Opioid Use Disorder - What Works?
D10.
The Judicial Response to the Addiction Crisis
E1.
Boundaries, NOT Barriers
E2.
Innovative Workforce Programs for Hard to Serve Populations
E3.
Becoming a Mirror: A Toolkit to Shift Stigma in Your Community
E4.
The Heroin HopeLine - How Unique Partnerships Enhance Access
E5.
Engaging Fire and EMS: Their Vital Role in Addressing the Opiate Epidemic
E6.
Medication-Assisted Treatment Initiation in the Hospital Setting
E7.
Lessons from 10 Years of the Ashtabula County Felony Drug Court Program
E8.
Supporting Professionals in Recovery
E9.
Treating Methamphetamine Addiction (Repeat of Session C10)
E10.
From Gay Bars to Recovery: Life as an LGBTQ+ Sober Person
F1.
Community Based Addiction Services and Lessons Learned on Client Engagement
F2.
Project FORT: A Community Partnership
F3. The Power of Coaching: Preventing Opioid Misuse in Young Athletes -
Coaches Edition
,
Student Edition
F4.
Recovery Management and the Opiate Epidemic: A Paradigm Whose Time Has Come
F5.
Problem Gambling: Co-occurring or Replacing a Substance Use Disorder
F6.
An Innovative Recovery Response: One Healthcare System's Approach
F7.
Increasing the Peer Support Workforce to Help People in Recovery
F8.
Using the Arts to Reduce Stigma, Heal Trauma, and Sustain Recovery
F9. Integrating Women's Health into Substance Use Treatment - A Holistic Approach to Recovery -
Slide Set 1
,
Slide Set 2
F10.
Lessons Learned from the 2018 Managed Care Integration