During this ever-changing public health emergency, it is crucial that you read and share information from reliable sources. Please see the information below for trusted links to helpful information.

For daily updates from the State of Ohio, please visit www.coronavirus.ohio.gov.
To show your appreciation for frontline workers, especially those in the behavioral health field, watch and share this special thank you message.

If you are in Crisis, please contact a trained counselor or volunteer through a community crisis line, Crisis Text Line, or the National Suicide Prevention Lifelife.
Ohio's Community Crisis Lines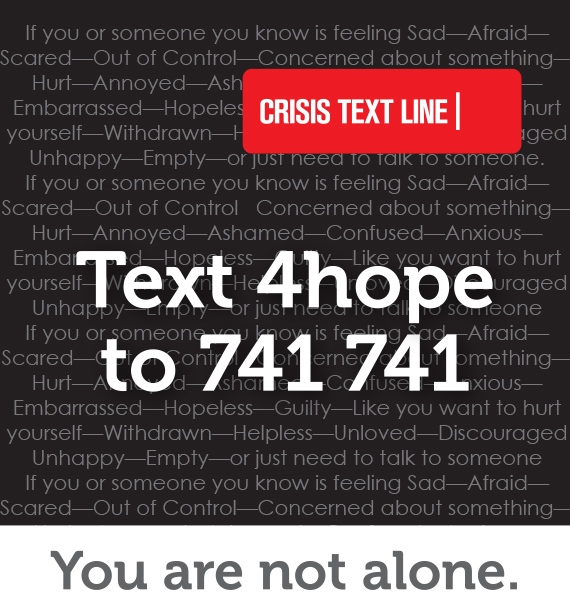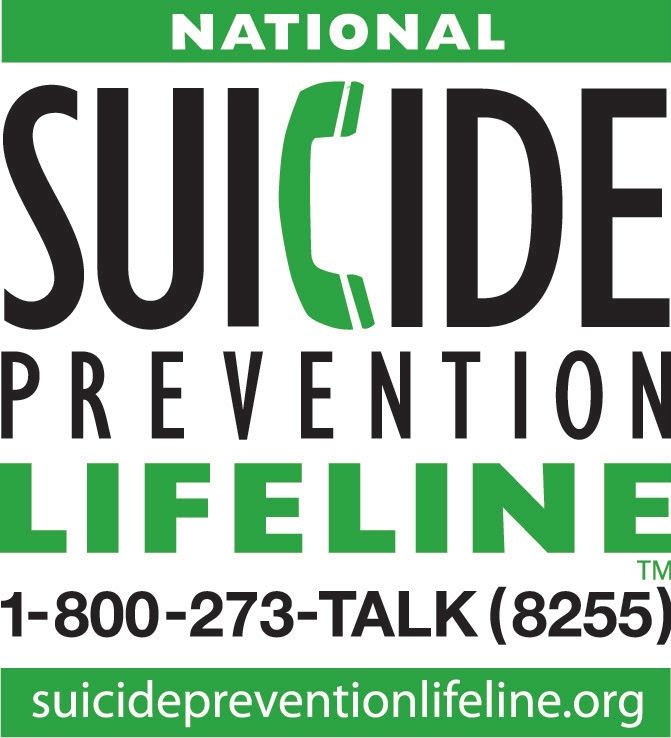 Resources from the State of Ohio
Office of Governor Mike DeWine
Letter
Telehealth Order
Media Release 3.23.20
Executive Order - Commercial Evictions and Foreclosures
Executive Order - OMHAS Administrative Code Amendments
Rule Justification for OMHAS Administrative Code Amendments
Executive Order - Amendment of Administrative Code by Ohio Chemical Dependency Professionals Board
CDPB Rule Amendment - Clinical Supervision of CDCAs
Responsible RestartOhio
Statement of Legislative Amendments Regarding Public Health Orders
Media Release 4.02.20
Media Release 4.08.20
Media Release 4.13.20
Media Release 4.14.20
Media Release 4.16.20
Media Release 4.17.20
Media Release 4.20.20
Media Release 4.22.20
Media Release 4.23.20
Media Release 4.24.20
Media Release 4.29.20
Media Release 5.04.20
Media Release 5.05.20
Media Release 5.07.20
Media Release 5.18.20
Media Release 5.26.20
Media Release 5.28.20
Media Release 6.04.20
Media Release 6.09.20
Media Release 6.18.20
Media Release 6.23.20
Media Release 6.25.20
Ohio Legislature
Senate Amendment Master List HB 197
Open Meetings Act Amendment
in HB 197
HB 197 Omnibus Amendment
Medicaid Amendment in HB 197
Open Ohio Responsibly Framework
Office of Budget and Management
Preliminary Revenue Data 6.08.20
Ohio Department of Health
COVID-19 Prevention Fact Sheet
Checklist for Business/Employers
Screening Employees for COVID-19
Director's Stay at Home Order
Checklist for When You are Sick
Director's Order - Adult Day Support for Developmental Disabilities
Director's Order - Adult Day Senior Centers
Director's Order- Health Screening for Admission to State Hospital and DYS Facilities
Ohio Manufacturing Alliance: Protecting Against COVID-19
Health Care Isolation Center Plan
MyCare Stakeholders Presentation
Region Zone Map
Minority Health Strike Force
Testing Capacity Plan
Contact Tracing Workforce Plan
Responsible RestartOhio - Maufacturing, Distribution, and Construction
Continued Closures 4.27.20
Responsible RestartOhio - Healthcare Webinar
Director's Order - Stay Safe Ohio, Reopens Businesses with Exceptions and Continues Stay at Home Order
Urgent Health Advisory
Stay Safe Partial Recission
Director's Order- Updated Order for Business Guidance and Social Distancing
Ohio Department of Mental Health and Addiction Services
Director Criss's Memo to Community Partners
Calls with ADAMH Boards and Stakeholder Association
Funding for Behavioral Health Services via Telehealth
Emergency Rules Expand Access to BH Services Using Telehealth
Letter to Hospitals
Hospital Update 3.27.20
Visitor Communication
Employee Screening Process
Visitor Screening Process
Patient Screening Process
Updated Memo from Director Criss Regarding Telehealth
Emergency Rule 5122-29-32 Interactive Videoconferencing
OTP Guidance
OTP Telecounseling Request Form
OTP Map
OTP Update
OTP Update 3.25.20
OTP Update 4.01.20
OTP Update 4.10.20
OTP Update 4.24.20
OTP Update 4.28.20
OTP Update 5.07.20
OTP Update 6.01.20
OTP Law Enforcement Letter 6.02.20
Remote GPRA Approval
Screening Questions for Prevention of COVID-19 Transmission
Media Advisory on Northcoast Confirmed COVID-19 Case
Webinar Slides - Delivering Behavioral Health Services via Telehealth
Housing Guide - Special Population Isolation Activities
Supporting Residents in Group Living Situations
Supporting Providers in Group Living Situations
Guidance for Utilizing Prevention Professionals during COVID-19
Summary of SOR Funding Flexibility
FAQs for SOR Funding Flexibility
Waiver Process - Licensure and Certification
Waiver Request Form
News Release - Strive for 5
Regional Psychiatric Hospital Isolation and Quarantine Plan
SOR Emergency Grant FAQ
Letter to Boards - Additional SOR Funding Opportunity
Letter to OBM - BudgetReduction Scenario Letter
Guidance to Twin Valley Regional ADAMH Boards
Jail MAT Information for ADAMH Boards
Jail MAT Reimbursement Program Guidelines and Assurances
Agreements and Assurances
Increase in Suspected Drug Overdose Emergency Department Visits
Carryover Request Process Memo to Community
Carryover Funding Request Form
Emergency Filing Rule 5122-29-10 - Crisis Intervention Services
Emergency Filing Rule 5122-29-29 - Assertive Community Treatment (ACT)
SAMHSA Emergency COVID-19 Grant - Instructions for Data Reporting
SAMHSA Emergency COVID-19 Grant - Responses to Data Reporting FAQs
SAMHSA Emergency COVID-19 Grant - Data Collection Presentation
RSP Grant Appendix C - Allowable CCP Services
Ohio Department of Medicaid
Important News about Paramount
Paramount Transition FAQ for Members
Paramount Transition FAQ Providers
Emergency Rule 5160-1-21 Telehealth During a State of Emergency and its Appendix
Care Management Emergency Protocols
Summary of Updated Guidance - Emergency Telehealth Rule
Guidance on the Use of Asynchronous Telehealth Modalities
Director's Update 5.14.20

Ohio Department of Aging
Media Release on Meal Assistance for Older Ohioans

Ohio Bureau of Workers Compensation
FAQs
News Release 4.10.20

Ohio Board of Pharmacy
Pharmacy Board's COVID-19 Response Efforts
Response Efforts - Updated 4.14.20
State Medical Board of Ohio
Telemedicine Guidance
Ohio Housing Finance Agency
Emergency Housing Assistance Response to COVID-19
Battelle Critical Care Decontamination System
Decontamination Process Infographic
News Release - Decontamination Services at No Charge
Ohio Department of Public Safety
OCJS - Grant Announcement,Coronavirus Emergency Supplemental Funding
Resources from the Federal Government
US Small Business Administration
Disaster Loan Assistance
Centers for Disease Control
Interim Guidance on Management of COVID-19 in Correctional and Detention Facilities
Preparing for COVID-19: Long-Term Care Facilities and Nursing Homes
COVID-19 Reporting Sheet
Sample Consent to Release Information to Central COVID-19 Registry Form
Centers for Medicare and Medicaid Services
Announcement -Toolkit on Healthcare Workforce Challenges
FEMA
Crisis Counseling Assistance and Training Program Guidelines
CCP Brochure
Office of National Drug Control Policy
Launch of Rural Community Toolbox Presentation
SAMHSA
Tips for Social Distancing, Quarantine, and Isolation During an Infectious Disease Outbreak
COVID-19 Public Health Emergency Respose and 42 CFR Part 2 Guidance
Training and Technical Assistance Related to COVID-19
Virtual Recovery Resources
Funding Opportunity Announcement - SOR 2020
MHTTC Midwest State Resources
PPE Letter for Treatment Providers
US Department of Agriculture
COVID-19 Federal Rural Resource Guide
US Department of Health and Human Services
HHS News Release - CARES Act Additional Funding
Letter to Child Welfare - Using Federal Spending on Cell Phones and PPE
Resources from Our Partners
Association for Behavioral Health and Wellness
CARES Act Part 2 Legacy Act Summary
BoardSource
How Nonprofits and Board Members can Respond to COVID-19
Caresource
Telehealth Notification
Child Focus
Chief Clinical Officer on Ways to Talk to and Support Your Kids During COVID-19
Window of Tolerance and Self-Regulation Strategies for Children
Coalition on Homelessness and Housing in Ohio (COHHIO)
COHHIO's Response
Ohio CoC Points of Contact for COVID-19
Guidance and Resources
Resource List
Guidance for Establishing Hotels/Motels as Isolation,Quarantine, or Emergency Shelters
List of Ohio Hotel & Lodging Association Hotels Willing to Help
County Commissioners Association of Ohio
COVID-19 Memo
Unemployment FAQs
Cushman and Wakefield
Recovery Readiness: A How-To Guide for Reopening Your Workplace
Hazelden Betty Ford Foundation
COVID-19 Response and Resources
RecoveryGo - Virtual Care and Support Resources
Free Recovery Apps
National Association of County Behavioral Health and Developmental Disability Directors
Responding to Pandemic Coronavirus
National Association of Medical Directors
Letter to CMS and OMB
National Council for Behavioral Health
Navigating the Behavioral Health Impacts of the Corona Virus
Guidance for Behavioral Health Facilities
Ohio Council of Behavioral Health and Family Service Providers
COVID-19 Behavioral Health Provider Impact Survey Results
Ohio Guidestone
Media Release on Telehealth
Ohio Recovery Housing
Letter to Housing Operators
Ohio Suicide Prevention Foundation
Media Toolkit: Managing Isolation During COVID-19
Kognito Training - Suicide Prevention Training for K-12 Staff
Problem Gambling Network of Ohio
PGNO Telehealth Webinar
TBD Solutions
News Release - Impact of COVID-19 on Behavioral Health Services Crisis Services
World Health Organization
Preparing Your Workplace for COVID-19