Recovery is Beautiful Holiday Gathering 2022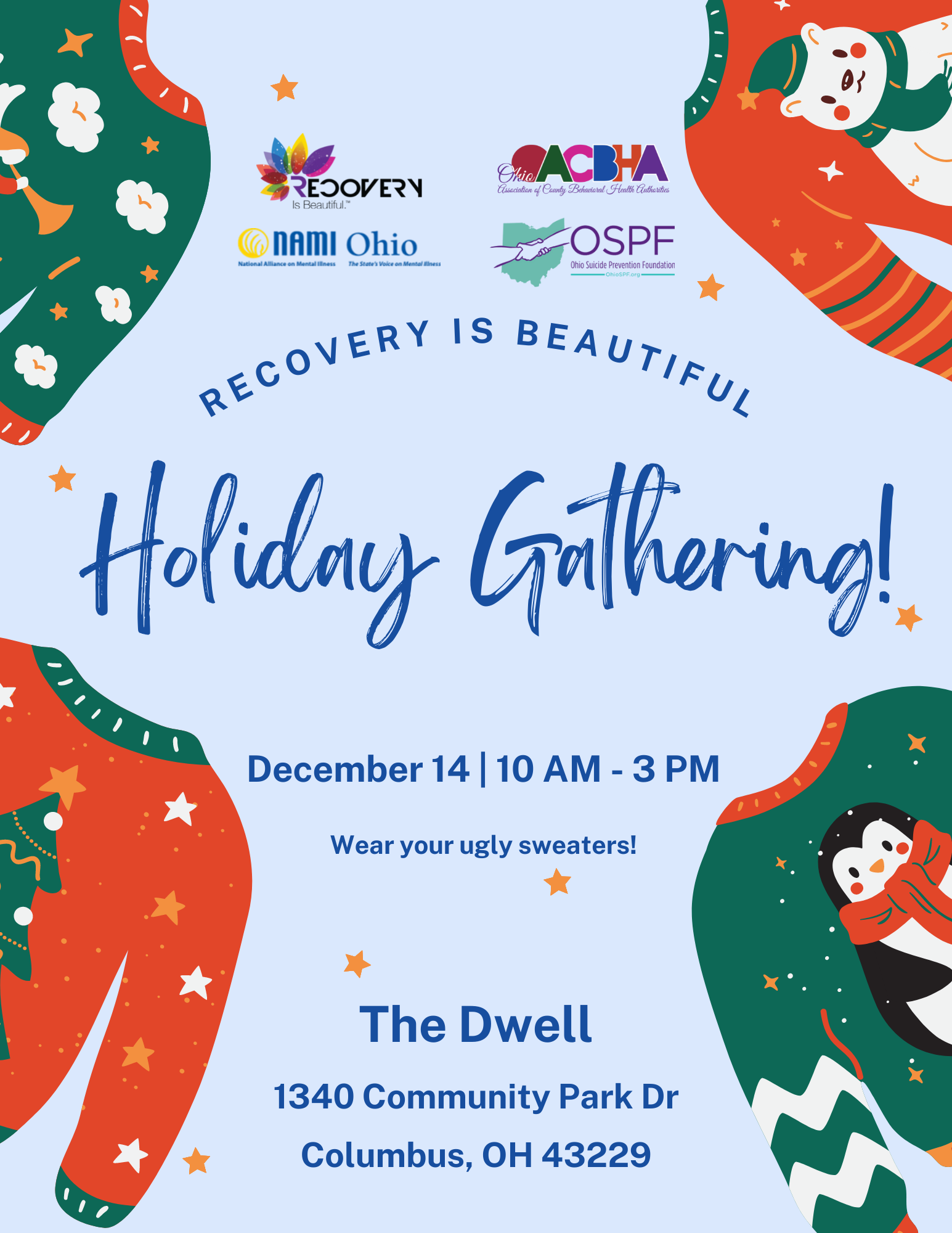 REGISTRATION CLOSED
Date: December 14, 2022
Time: 10:00 am – 3:00 pm
Location: 1340 Community Park Dr, Columbus, OH 43229

The Ohio Association of County Behavioral Health Authorities, partnering with the National Alliance on Mental Illness of Ohio, the Ohio Suicide Prevention Foundation, and the Ohio Department of Mental Health and Addiction Services, will be hosting a Recovery Is Beautiful Holiday Gathering on Wednesday, December 14, 2022, from 10:00 AM to 3:00 PM at the Dwell. The event will include motivational speakers, recovery stories, activities, and more. Join us in celebrating, connecting, and strengthening recovery with food, fun, and holiday festivities throughout the day!
The event is free to attend! Learn more and register here.