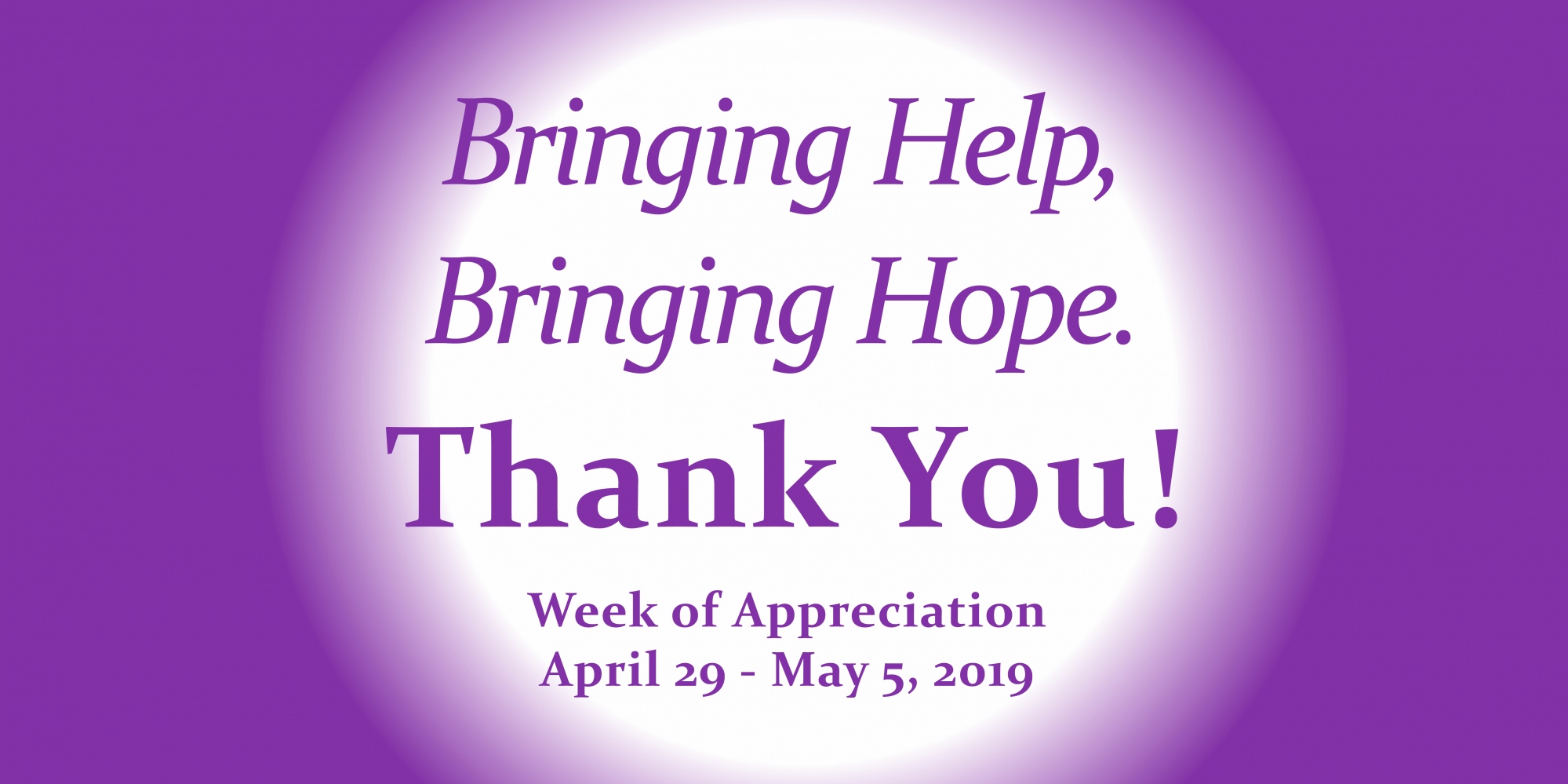 Ohio Week of Appreciation

APRIL 29 - MAY 5, 2019
#BringingHelpBringingHope
As the State of Ohio continues to face an opioid issue of epidemic proportion in communities throughout Ohio, we want to take a moment to highlight the good work that is being done by individuals on the front lines of this fight. The Ohio Governor's Office, Office of Ohio's Attorney General, and the Ohio Association of County Behavioral Health Authorities (OACBHA) have collaborated to host a "Week of Appreciation" taking place during the week of April 9-15, 2018. The goal of this week-long series of activities is to highlight the tremendous work going on in communities throughout Ohio to address the opiate epidemic and to specifically show appreciation to frontline workers.
Coordinated through the county Alcohol, Drug Addiction, and Mental Health (ADAMH) Boards, there will be events to specifically give thanks to the brave men and women who are saving lives and leading others into recovery. Acts of gratitude could range from individual acknowledgements to public events and other acts of appreciation to those who are working on the front line of this epidemic.
RESOURCES AND TOOLS
PROCLAMATIONS AND RESOLUTIONS
Clermont County Board of County Commissioners
Senator Uecker Citation for Clermont County
Delaware County Commissioners Proclamation
Guernsey County Commissioners Proclamation
Hardin County Commissioners Resolution
Huron County Commissioners Proclamation
Huron County Board of Mental Health and Addiction Services Resolution
Jefferson County Prevention and Recovery Board Resolution
Knox County Board of Commissioners Resolution
Licking County Commissioners Proclamation
Lorain County Commissioners Proclamation
Marion County Commissioners Proclamation
Morrow County Commissioners Resolution
Trumbull County Commissioners Resolution
Village of Wellington Proclamation
Our thanks to Governor Kasich's Administration including the Ohio Department of Mental Health and Addiction Services, the Office of Attorney General Mike DeWine, CareSource, and the Pharmaceutical Research and Manufacturers of America for their support!